JD's quote: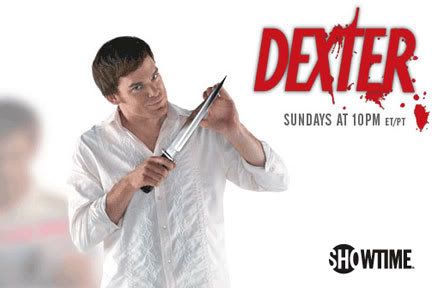 ~Michael C. Hall as Dexter
Not to be confused with: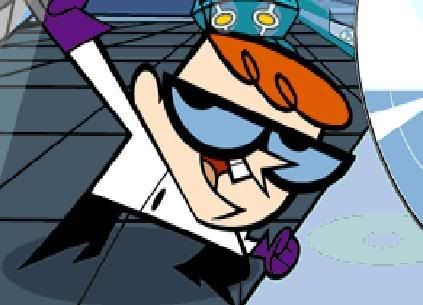 ~Dexter from popular cartoon Dexter's Laboratory
Michael C. Hall made a major impression with his acting chops on HBO's Six Feet Under and went on to an even more major impression with his character of Dexter Morgan on Showtime's disturbing drama Dexter. Dexter, based on the novel Darkly Dreaming Dexter by Jeff Lindsay, is easily one of the most disturbing series to be part of the mainstream. Luckily, it's not just disturbing but carries a high quality story, actors and week to week installments. Buffy the vampire slayer and Angel junkies will no doubt remember the character of Darla played by Julie Benz. Check out Dexter if you have the stomach for it, she's part of the main cast as Dexter's girlfriend Rita. Dexter may largely be about a psychopath but that's not to say it ain't funny on occasion too...of course it helps if you have my twisted sense of humor...probably, it's only funny then. ...Anyway, the show's set in Florida and Dexter has some thoughts about one of its nicest lil cities:
Michael C. Hall as Dexter:
''Everyone moves to Miami to die, which means we have more junk than any city in America.''
...Oh, come on, it's funny. Miami got owned there, you know it. Ownage is funny.
Lighten up, damn it.
Today's post is brought to you by:
*No ephedra
*No caffeine
*No stimulants at all!
It's an all-natural weight loss supplement. Try Slender fx for 90 days, it may be the help you've been looking for without the dangerous side effects that are typical of ''diet pills''. Find it and other premium health care products here-
Capacity