~ ''Hey baby, check out our beards.'' and other pick-up lines that failed miserably.
VS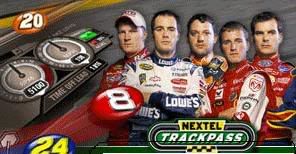 JD's quote:
Twin actors Jason and Randy Sklar hosted a show on ESPN Classic called Cheap Seats. Cheap Seats was like the sports version of Mystery Science Theatre 3000. I prefer MST3K but I'm not knocking Cheap Seats. Radio and TV show host Jim Rome (Jim Rome is Burning, The Jim Rome Show) made a funny cameo to stick up for none other than the facially and follicley athletic Beard and Mustache Competitions and to slam Nascar. Check out this strictly Romecentric commentary:
Jim Rome on Cheap Seats:
''Been a lot of talk out there lately about the legitimacy of beard competitions. Is it, or is it not a sport? My answer is simple and it comes in a neat four-word package. ''SHUT UP, it is.'' It's way more of a sport than Nascar. Karl-Heinz Hille is more of an athlete than Greg Biffle will ever be. Karl-Heinz can drive. I'd like to see Danica Patrick grow a beard. Not happening. Do you know how many years it takes to groom the perfect goatee? And, put this way, there are only two on record. One belongs to Fernando Vina and you are looking at the other one. And I'm sure Fernando would agree, it takes years and skill to pull this off. Now, bump it up a notch and grow your beard into a check mark or triple handlebars and you're talking a lifetime of commitment. And on top of that, it's finally a sport that the Swedes can dominate. So the next time you step up to me with the question ''Is a beard competition a sport?'' You ask yourself, ''Why the hell are Mach 3 turbo refills so damn expensive?''. There is your answer. I'm out.''
PS: All the really cool kids say MST3K, in case you were wondering.
Today's post is brought to you by:
*No ephedra
*No caffeine
*No stimulants at all!
It's an all-natural weight loss supplement. Try Slender fx for 90 days, it may be the help you've been looking for without the dangerous side effects that are typical of ''diet pills''. Find it and other premium health care products here-
Capacity